Save the Omios star from the Meroptian threat in Super Hydorah, a nonlinear horizontal shoot'em up by the indie solo developer Locomalito. Wear the helmet of the most skilled pilot in the galaxy and jump inside the Delta Lance to face 21 levels of intense, classic shmup action!
Super Hydorah is a side scrolling shoot em up designed to offer a true and challenging arcade experience, inspired by traditional shmup classics, with a wide variety of unique enemies and dangers.
Jump on your spaceship, choose a route and pick the best weapons for the task ahead! A good strategy is key to forge ahead. You'll fight against more than 100 unique enemies, elemental hazards and deadly bosses. Let's be honest, it won't be an easy task!  Thankfully, Locomalito and Abylight have fine-tuned your ship and it controls with absolute precision.
Are you ready for the challenge? Delta Force counts on you!
21 levels divided into 35 sublevels, 35 bosses and more than 100 enemies.
3 game modes: single player, co-op multiplayer and the minigame robot chase.
Non-linear level layout with route selection.
Weapon selection and power-ups in every mission.
Secrets, multiple endings, achievements and rank system.
CRT Monitor effect.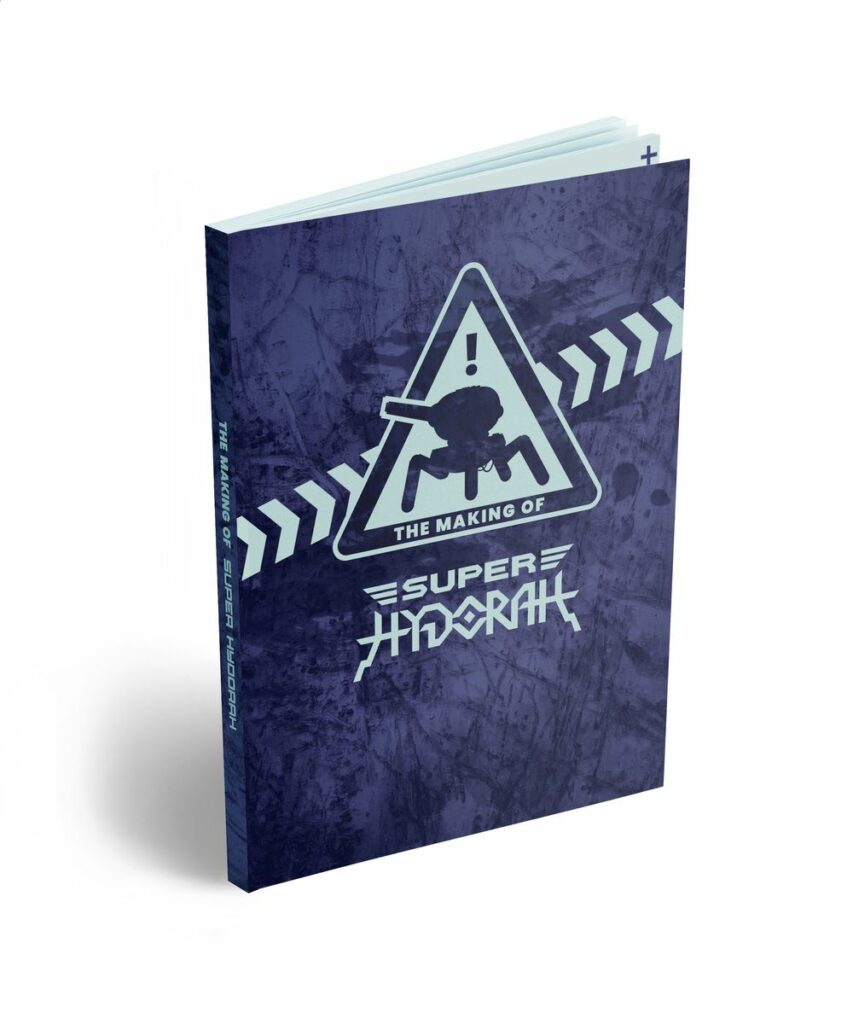 Locomalito and Gryzor87 are true indie developers and their games are real works of passion for the arcade era of videogames.
Learn all about what it took to create a modern shmup masterpiece. The creative process, the concepts, the inspiration…
It's all here, in the 56 page book, in full color, included in Super Hydorah Collector's Edition for Nintendo Switch.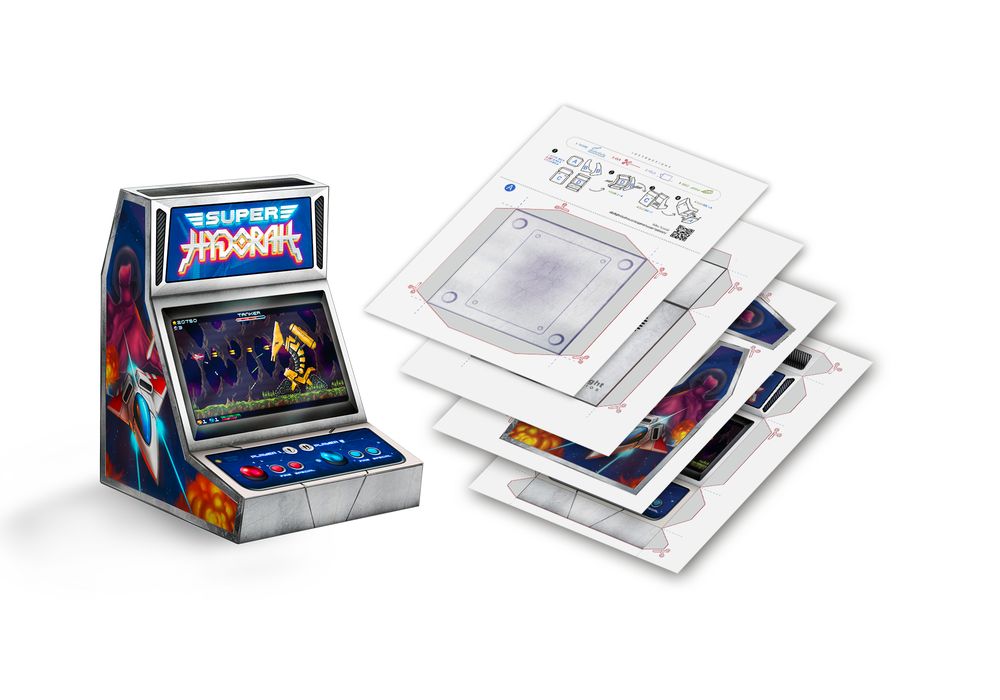 Super Hydorah is like a lost gem of the golden era of arcade shmups… but released in the 21st century! So build your own cut-out arcade cabinet and relive the thrilling battle against the menacing Tanker.
Complete Locomalito's arcade collection with the cut-out also included in Cursed Castilla Collector's Edition!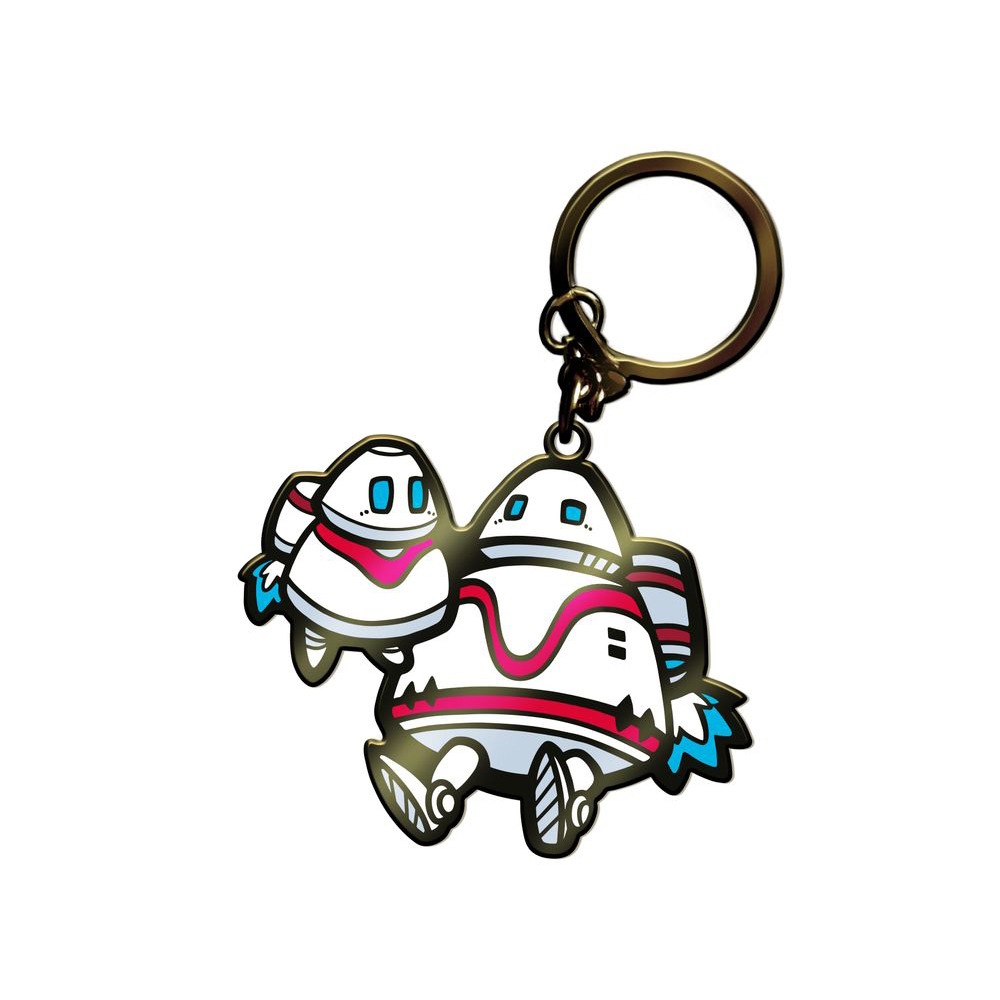 You don't have to save the galaxy all on your own! A friend can join you in local co-op mode or you can have fun with the Robot Chase minigame which inspires this keychain.
Size: 40 x 34mm 
Material: Metallic, black nickel plated keychain, hard enamel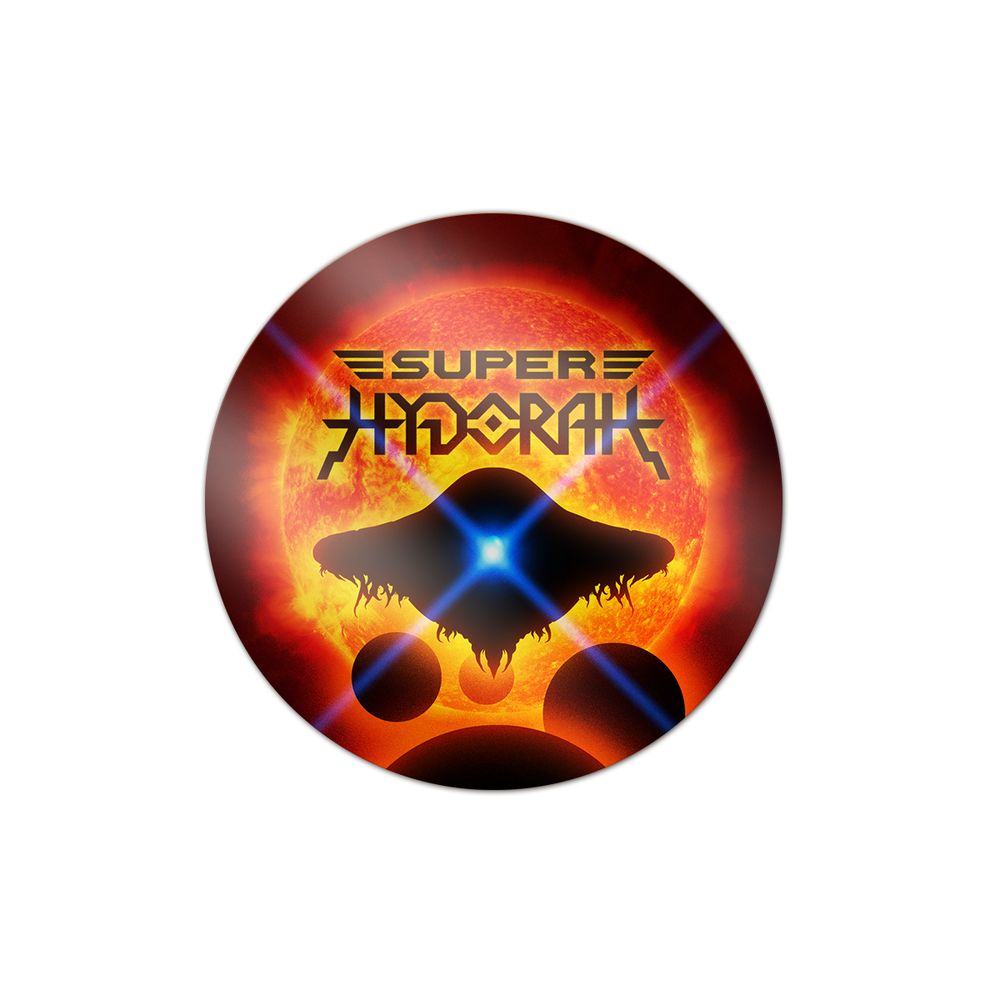 The evil Meroptians, dreadful biomechanical creatures set in a ruthless war of conquest, have launched an invasion over the Omios star!
Outlined against the bright light of Omios, that's the deadly Juggernaut Mother Ship.
Come on Delta Lance, destroy it!
Size: 6cm diameter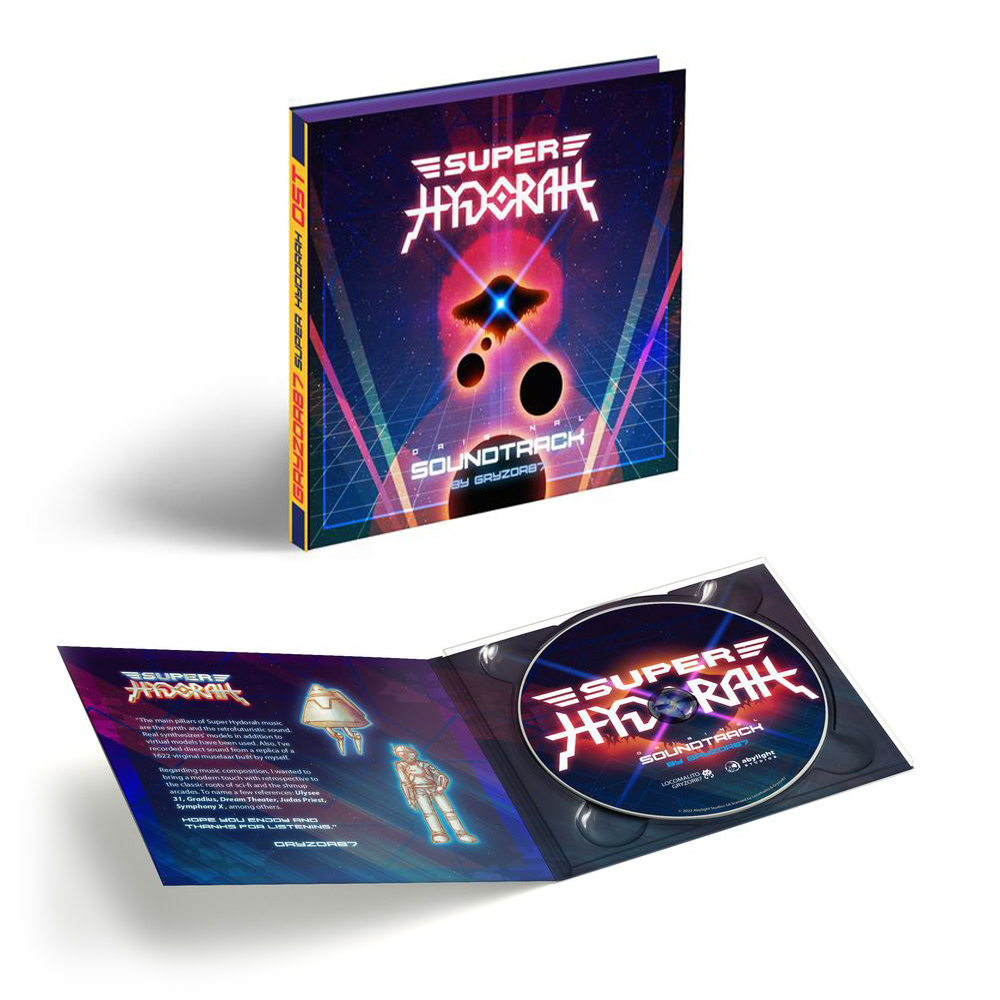 A key ingredient of any Locomalito game is an amazing soundtrack by Gryzor87. His music and SFX add that authentic retro feeling that just puts you in the right mood for some good old classic shoot em' up.
Super Hydorah Collector's Edition for Nintendo Switch includes the full original soundtrack (plus some extra tracks!), for those moments when you want to listen to its tunes without the sound of a thousand lasers and explosions blasting all around you.
Warning: Some of the tracks included in this CD can be extremely catchy. Please, listen in moderation.
1 CD digipak – 76 tracks.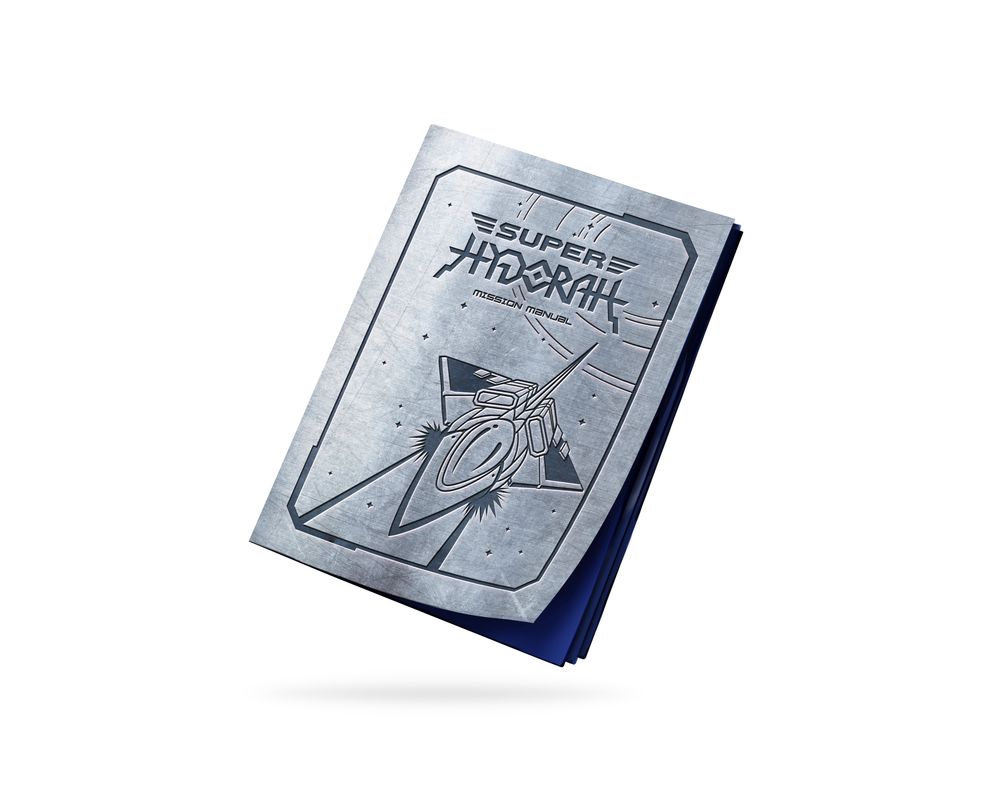 Delta Force wouldn't send you to battle without the proper briefing and instructions. There's too much at stake in this battle against the Meroptian forces!
Anyway, it's not like you need an instruction manual. You are the most skilled pilot in the galaxy after all.
Still, a good thing to have!
28 pages – full color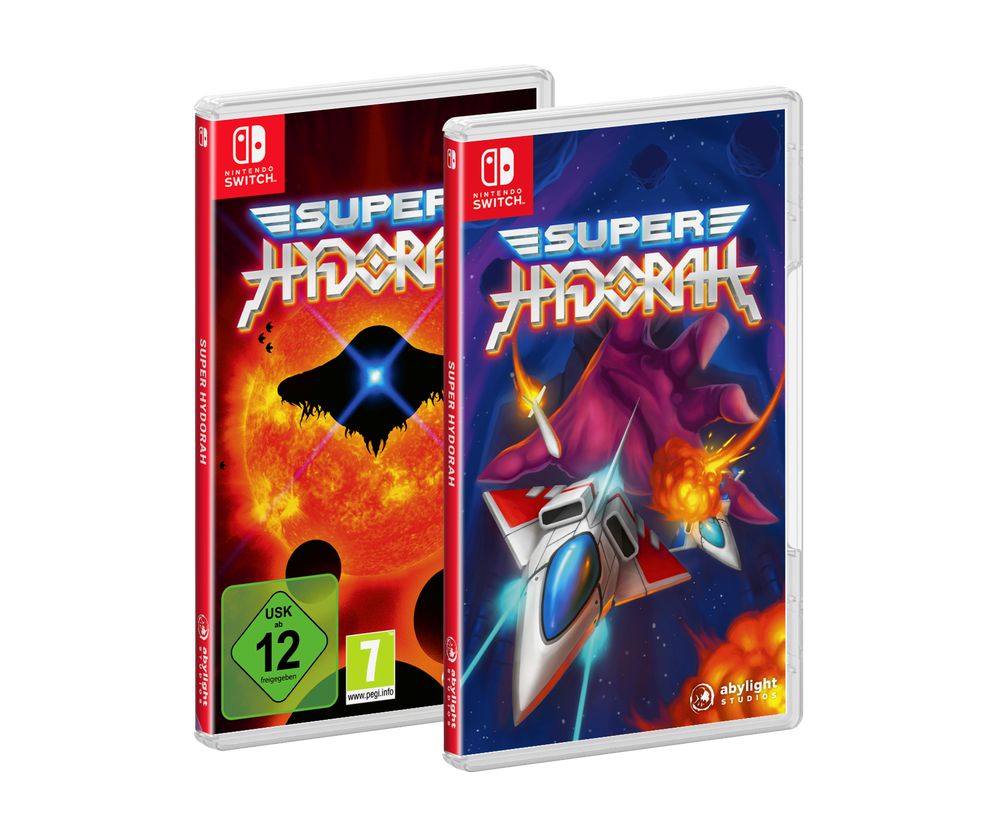 Two different designs to choose from for your game case:
– The ominous shape of the Meroptian Juggernaut mother ship against the Omios star
– The classic Super Hydorah cover art (without logos! 🙂 )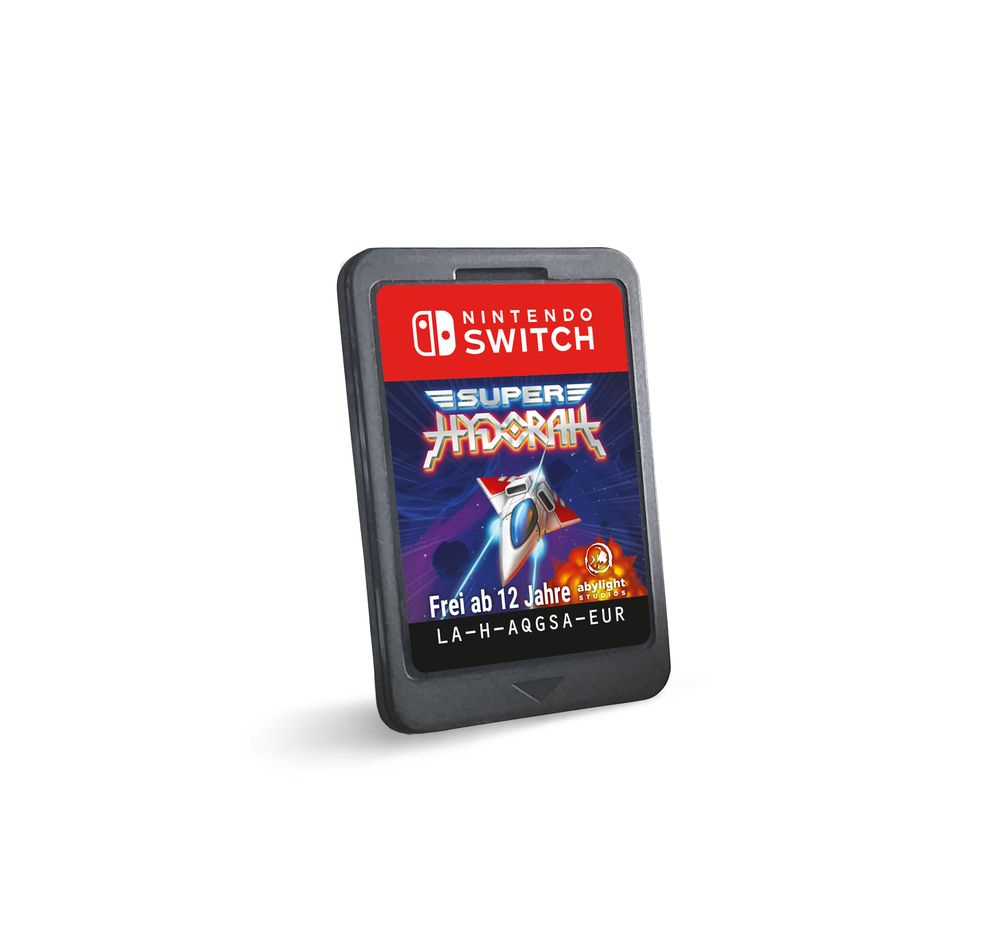 The most powerful weapon against the Meroptian invasion!
Game card for Nintendo Switch, filled with intense classic shmup action! Lasers, explosions, crazy robots, planets to explore, crumbling alien ruins, dangerous biomechanical creatures, massive bosses…
Are you up for the challenge?