Hyper Light Drifter – Special Edition. Collector's Set for Nintendo Switch
49,95 €
The Awarded game by Heart Machine finally has a physical edition for Nintendo Switch™: The Collector's Set of Hyper Light Drifter-Special Edition. This wonderful collection is composed of:
Poster: A full colour illustration sized 51 x 31 cm.
Key-chain: The Drifter's Companion sized 4 cm.
Lenticular Card: A Rosetta Stone card to interpret the forgotten language of the land.
2 CD: Original Soundtrack by Disasterpeace.
Sticker: Circular sticker sized 6 cm diameter.
Manual: A full colour booklet of 24 pages.
Inlay: Reversible print of the game cover.
Game cartridge: Cartridge for Nintendo Switch™
If you are in America, you can buy from Limited Run Games
Get Hyper Light Drifter for Nintendo Switch!

Spain and Portugal: 24/48 hours.
Europe: 5-7 days.
Russia: from 9 days.
America: 5-8 days.
Asia: 6-8 days.




Description
Echoes of a dark and violent past resonate throughout a savage land, steeped in treasure and blood. Hyper Light Drifter-Special Edition, in its physical edition for Switch, is an action adventure RPG in the vein of the best 16bit classics, with modernized mechanics and designs on a much grander scale.
#13 Best Switch Game 2018
Game of the Year 2019 for iPad
You owe it to yourself to give Hyper Light Drifter a go. It's an incredible game with a wonderful look and feel to every part of it. It's beautiful, looking great on the Switch's screen, and can be surprisingly enveloping as an experience even as you take it to louder, crowded public areas. Every new area and experience was a delight to me, and I kept taking screenshots all the way through. It's a challenge, but every moment was worth it.
Hyper Light Drifter: Special Edition finally puts Heart Machine's obtuse yet engaging throwback where it belongs - in portable Nintendo form - and it makes for the definitive version. With a handful of exclusive features, a two-year-old game suddenly feels new and fresh - and with a silky smooth frame rate and every boss, secret and upgrade from the original here for you to experience, the Nintendo Switch's indie library just got even better.
Hyper Light Drifter: Special Edition is a more complete adventure that will captivate us not only due to its art, gameplay and story told by means of images, but also thanks to the deeper, real meaning that comes from projecting the heart disease of its creator.
90 - Nintendo World Report
A masterful and beautiful experience with powerful visuals, transcendent audio, and challenging gameplay.
With stunning visuals and music, Hyper Light Drifter: Special Edition is a delight to play - even if it means overcoming overwhelming odds.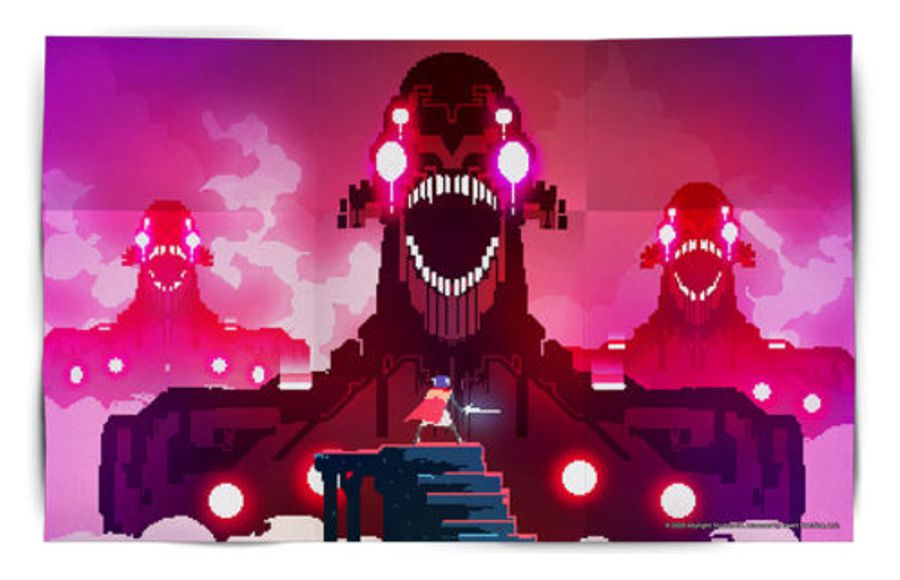 Relive one of the most memorable moments in the game with this vivid poster illustration. Hang it anywhere and immerse yourself into the world of Hyper Light Drifter.
Size: 51 x 31 cm.
Material: Glossy paper.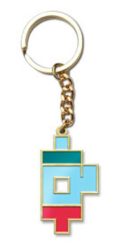 Keep your companion always with you, even when you're not playing the game.
Size: 2 x 4 cm.
Material: Golden finished metal with lacquered colours.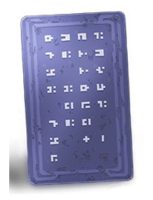 Have you ever wondered what secrets are hidden within Hyper Light Drifter's forgotten language? Crack the code with this lenticular card and delve deep into the lore of this unique and mysterious world.
Size: 6.8 x 11 cm.
Material: Lenticular Card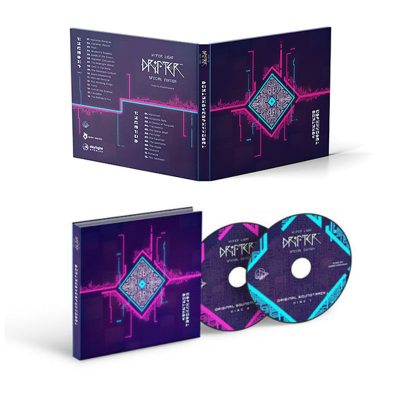 The full haunting and beautiful soundtrack by Disasterpeace included in a gorgeous 2 CD digipak case.
Length: 28 tracks.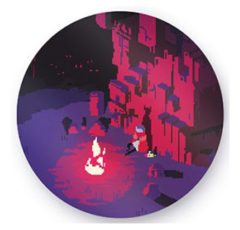 Iconic image of the game in a sticker format.
Size: 6 cm diameter.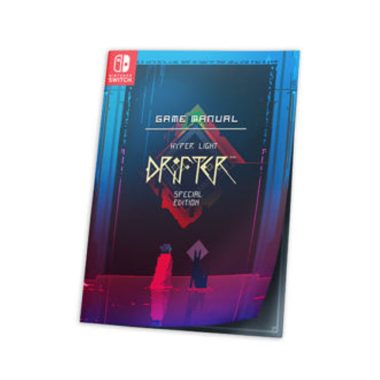 Full colour manual containing all the information about the controls, weapons, upgrades, and a map overview.
The manual also contains all the monoliths found in the game, which can be deciphered using the included Lenticular Rosetta Stone.
Length: 24 pages.
Material: Glossy paper.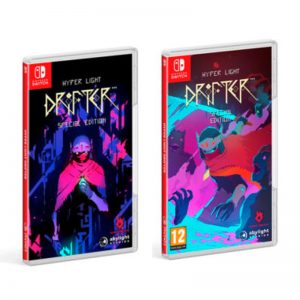 Customize your experience by choosing between two different designs for the game cover, featuring gorgeous art illustrations of the game.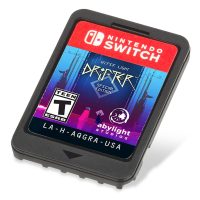 And of course… game cartridge for Nintendo Switch™.
Enjoy the adventure!
You may also like…
Rated 5.00 out of 5
59,95 

€
Related products