Cursed Castilla for Nintendo Switch. Get the Collector's Set!
59,95 €
Free the lands of Tolomera from the Devil's curse in Locomalito's neo-retro masterpiece — Cursed Castilla. Now presented in a glorious Collector's Edition filled with loot and extra content! For the glory of the arcade times!
Winner of Best Physical Edition 2021 – DeVuego Awards

Spain and Portugal: 24/48 hours.
Europe: 5-7 days.
Russia: from 9 days.
America: 5-8 days.
Asia: 6-8 days.




Description
Behold demons, the bravest king's knight, Don Ramiro has arrived to stop you all!
The tears of a young witch have been turned by a demon into a key that opens up a gateway for the evil in this world. King Alfonso VI of León has gathered his loyal knights to get to Tolomera del Rey and finish the nightmare using the power of the Witch's tears. Banish the zombies and demons that entered the Kingdom of Castile with Don Ramiro, the loyal King's Knight, and his friends. For that, you will use a different range of weapons to defeat your enemies through the cursed lands of Tolomera, in a pure classic arcade action style.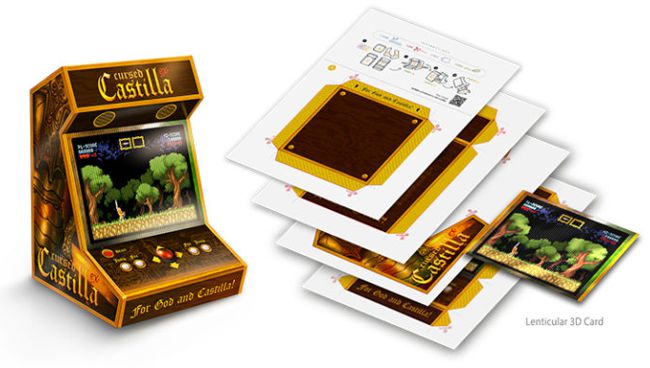 Arcade runs through the veins of Locomalito and it's at the essence of Cursed Castilla. Build your own cardboard cabinet and bring some of that classic arcade spirit into your home!
For the glory of the arcade times!
With lenticular 3D screen.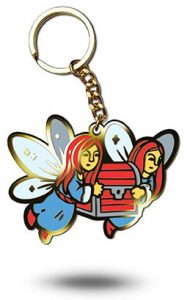 Hopefuly your keys won't open an evil portal, but anyway, better to keep them safe and in style!
May the fairies grant you bonus items!
Size: 45 x 35 mm
Material: Iron, gold plated, with hard enamel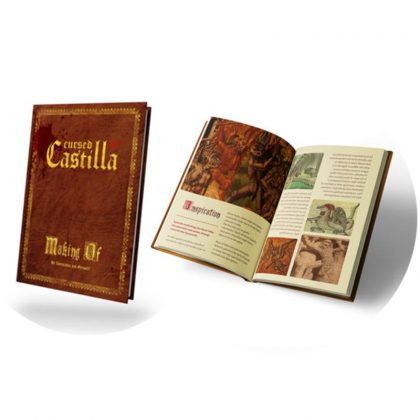 From its freeware roots to the collaboration with Abylight, the amazing journey that started in Locomalito's notebook is now documented in a book included with this Collector's Edition.
Hardcover / 36 pages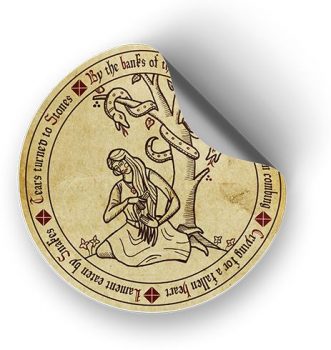 The tears of a young witch were used by a demon to open a gateway for all that is evil to spill over the world. So the legend goes.
The fateful moment is represented in this circular sticker, included in the Collector's Edition.
Size: 6 cm diameter
Material: Glossy paper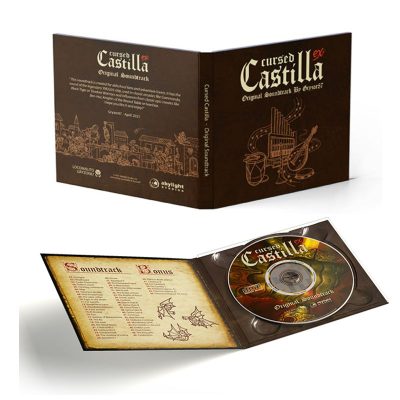 Full Original Soundtrack by Gryzor87 in all its chip-tune glory!
"This soundtrack is created for oldschool fans and adventure lovers. It has the sound of the legendary YM2203 chip, used in classic arcades like Commando, Black Tiger or Shadow Warriors and influences from classic epic movies like Ben-Hur, Knights of the Round Table or Ivanhoe. I hope you like it and enjoy!" – Gryzor87
Digipack – 1 CD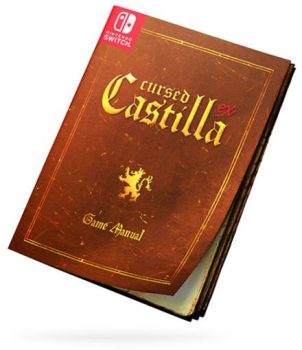 Tolomera del Rey is filled with creatures and myths from spanish and european medieval folklore. With this manual you'll learn more about the foes you'll have to face in order to banish the Evil from this earth!
Don Ramiro has a pretty sharp arsenal, but knowledge can be a strong weapon too!
24 pages / full colour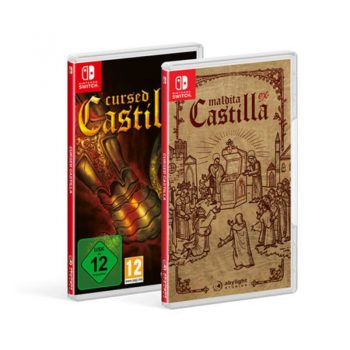 Customize your experience thanks to the reversible inlay!
Choose between the classic cover and an alternate design inspired by medieval engravings (cool!).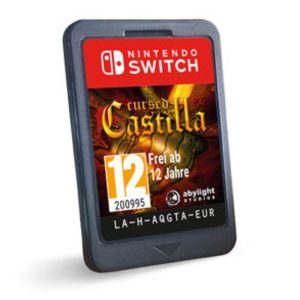 And of course, the most important item of all… the game card for Nintendo Switch.
Despite its unassuming appearance, it holds the power to free the lands of Tolomera from the grasps of unspeakable evil. It only needs YOU to make it possible!
Become Don Ramiro! Banish the demons!
You may also like…
Rated 5.00 out of 5
49,95 

€
Related products